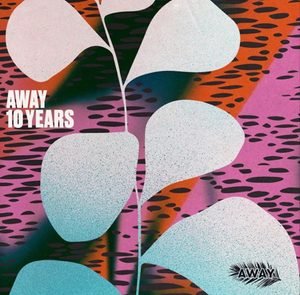 Various Artists - Away 10 Years (awaylp003) DOLP
Regular price €33.00 Sale
Tracklist:
A1. Moodymann - No
A2. Eluize - Prowl
A3. Move D - The Garden
B1. Axel Boman - Lucky Luke
B2. AWAY Soundsystem - Shifting Scenes
C1. Lady Starlight - Ghzelian
C2. Inland - Minerals
D1. Mark Broom - Ain't No Thang
D2. Discrete Circuit - Tenterhooks
D3. Attila & Blivv - Unveiling
BERLIN PARTY AWAY WILL CELEBRATE A DECADE OF EVENTS WITH LABEL COMPILATION "AWAY 10 YEARS" AND THREE WEEKEND PARTIES
"AWAY 10 Years" features 10 tracks from a family-and-friends lineup of influential powerhouses like Moodymann, Move D, Axel Boman, Lady Starlight, Mark Broom, Inland, and well-known talents Discrete Circuit, Eluize, AWAY Soundsystem, and Attila & Blivv
Founded by DJ and producer Discrete Circuit in 2012, AWAY was born in Berlin out of a purist desire to establish a party for timeless house and techno music. In the early days, AWAY moved from multiple in- and outdoor venues to showcases across Europe to ultimately finding a stable home base at the About Blank club in 2015. Quickly they earned a reputation as a must-attend event series without losing its underground credibility. The AWAY crew did not shy away from booking many veterans and legends of the genre, some of whom are now on the compilation "AWAY 10 Years".