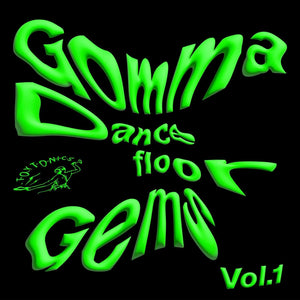 Various Artists - Gomma Dancefloor Gems Vol. 1 (toyt141)
Regular price €25.00 Sale
Toy Tonics presents GOMMA DANCEFLOOR GEMS VOL.1

It's all about Y2K, Punkfunk and Indie Disco

Toy Tonics record brings a collection of tracks originally released on the German GOMMA RECORDS label between 2001 and 2010. Gomma was one of the key labels of the Y2K indie dance wave along with labels like James Murphy's DFA and Trevor Jackson's OUTPUT Records. And as the 90ies revival that dominated the last years in fashion and electronic music reached its peak (Techno and Electronica is pure 90s revival music) the Toy Tonics gang thought it's a good moment to re-mind some of these early 2000's tracks that connected a more raw, indie disco and punky funk vibe. It was another energy in those party days. Gomma was happening in Berlin off-location clubs like SCALA and RIO, London's TRASH or 333 partys and Paris 'Kill The DJ' and Paris Paris clubs.