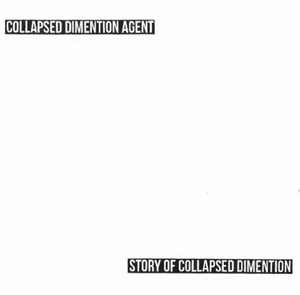 Collapsed Dimention Agent - Story Of Collapsed Dimention (SEQ001)
Regular price $14.00 Sale
Limited vinyl-only heavy-weight edition of 300 pcs available in Berlin record stores or via Bandcamp.
Story Of Collapsed Dimention unfold in 4 tracks multi-genres musical accompaniment and 12 frame comics, as artwork. The EP symbolizes a journey of personal transformation, the courage to confront the unknown and fight against circumstances and suffering. In order to become something new, we need to give up what we are now.
The tracks span across various styles, including funky house with a live-band feel, featuring infectious rhythms and vibrant instrumentation. There is a breakbeat track infused with a groovy bassline seized from NBA Live 95 on Sega Genesis, accompanied by turntablism hard drops and scratchy sounds that add an edgy and gritty vibe.
B-side explores psychedelic frequency modulations of polyharmonic intertwined with jungle-oriented breaks, creating a mesmerizing fusion of intricate melodies and rhythmic complexity. Finally, the EP concludes with an electro banger that has been accidentally reinvented with its captivating energy and a profound message.
Overall, the EP showcases a diverse and dynamic musical journey through these genres, offering a rich and immersive listening experience or valuable universal DJ-tool.
The artwork features hand-drawn comics by the talented artist Larisa Shalyapina, script and production by CDA. The unique texture, blurriness, and overall quality of the illustration are meticulously preserved through a process of manual assembly and duplication, resulting in a visually captivating and tactile experience.